Simplicity stems from the minimalism of the modernist school. Contracted style is simple and have grade, this kind of grade is reflected in the detail design, every tiny part and adornment, need to be deliberate, do not look so simple on the surface, those who pursue is a kind of acme beauty.
Modern home style becomes more and more diversity, which attract the middle class. Simple style give us a comfortable feeling,let's show your some pictures of home decoration with simplicity style.
The inspiration of simplicity comes from the daily life. Desiners observed the newly developed copper flowerpot,and found that the freen flowers, plants amd the flowerpot with shinning copper color were very beautiful.
Creative inspiration comes out at this moment. What will be the visual experience of the combination of hanging chandeliers and green plants?
Designers use stable triangular brackets, placed in the middle of a small copper flowerpot, green vines winding out, when the light is lit when the light poured down gentle light, indoor space because of this green chandelier and appears fresh.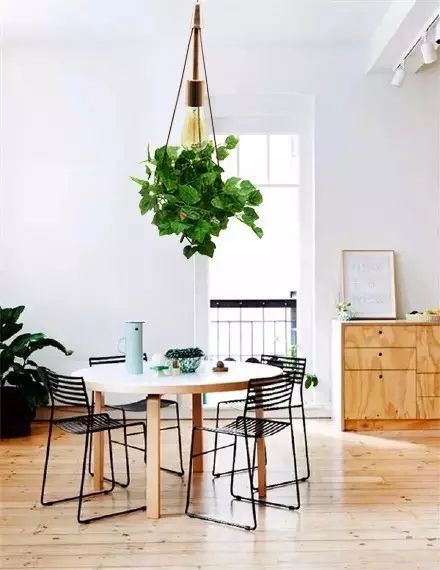 The light is made up of hand-bent brass rings and simple bulbs by GENS professionals, regardless of its ugly appearance. When several lights are hung high or low, it is so creative in bars, cafes or simple home spaces.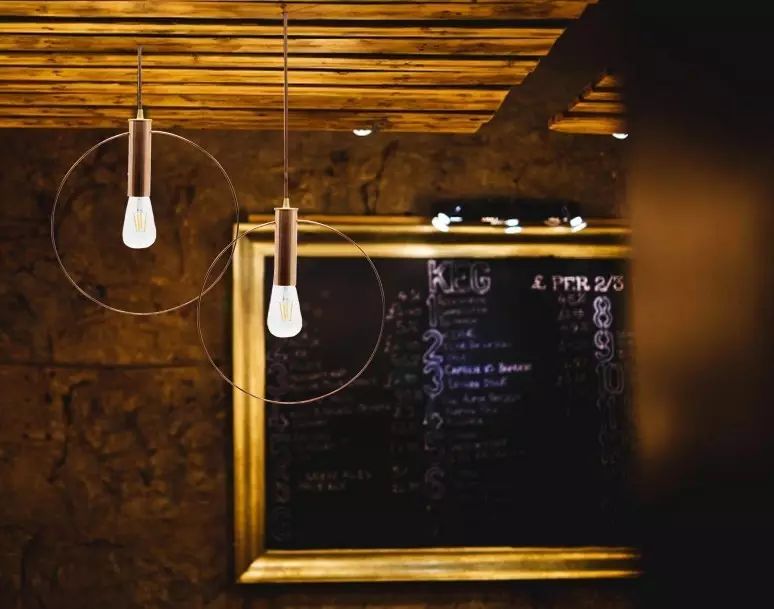 If above pendant is exquisite about the line smooth beauty, but below pendant is more exquisite about the esthetic feeling which the modelling gives. Different sizes of hollowed copper hemisphere leave room for people to imagine. The light passes through the middle and gets warmer through the reflected light from the metal.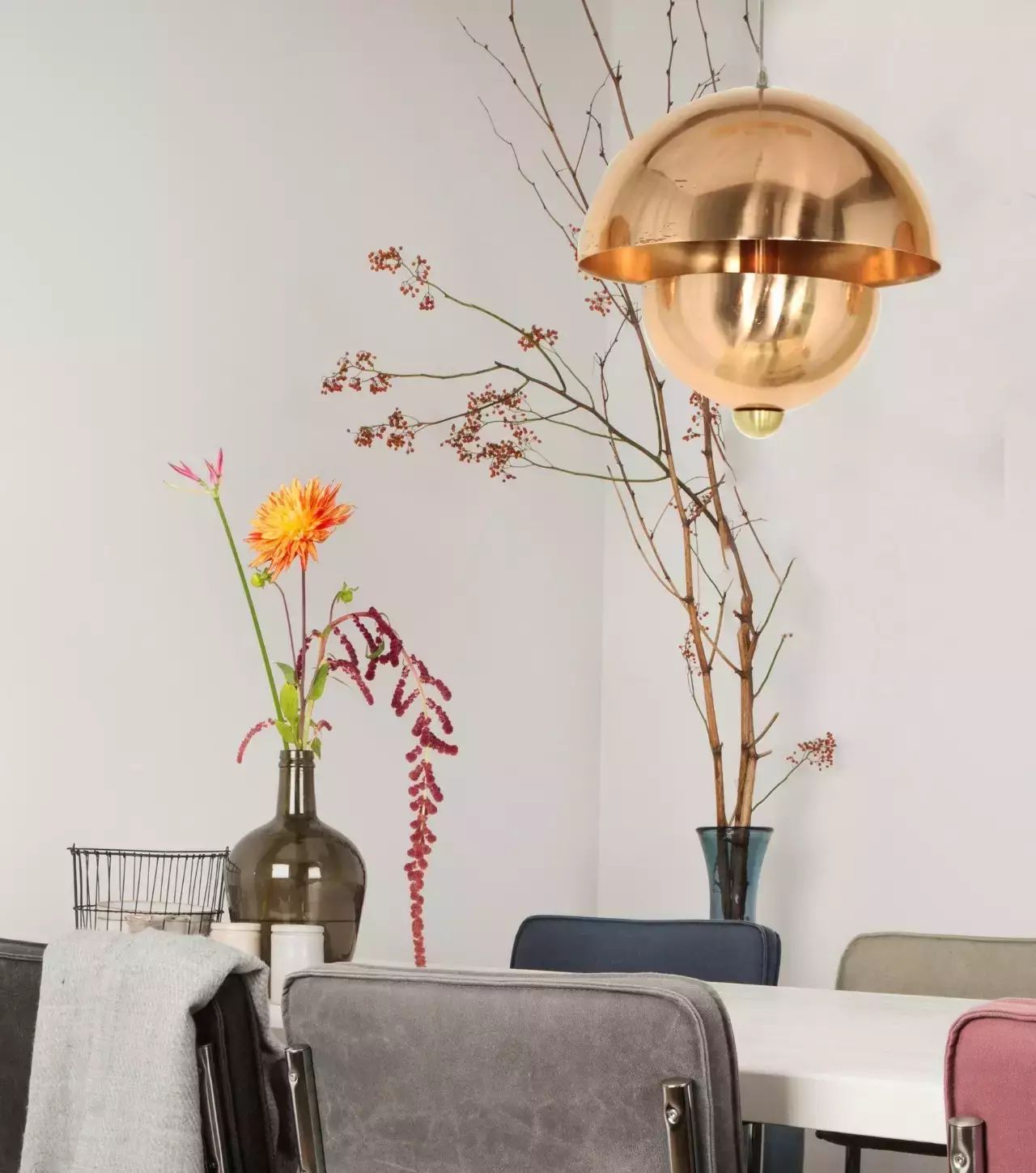 If there is a little copper rendering of simple home design, it will make the whole interior space appear more lively, if you can add a little green embellishment which is more warm and also is the existence of happiest.